Knox County has many thriving and energetic communities that provide character, growth, and prosperity to the area. With over 62 thousand residents there are many community service groups, non-profits, schools, sports groups, parks, and all kinds of activities for any type of person. Being located in Central Ohio offers a short trip to Columbus and convenient distances to other significant areas in the States. Regardless if a person is looking for a close-knit rural lifestyle, a vibrant all-American hometown experience, a spacious area with a short commute to a large city, or all of the above, Knox County can be their home.
Mount Vernon
Mount Vernon, OH is home to a population of 16.7k people with a median age of 36 and an average household income of $46,000.
The city has a robust focus on all facets of education with six elementary schools, a middle school, a high school, the county career center, an adult technical center, a community college branch, and a liberal arts university.
With so many active community members, Mount Vernon has a full yearly calendar of community events centered around nature, music, theater, culinary arts, medium arts, education, religion, science, and much more.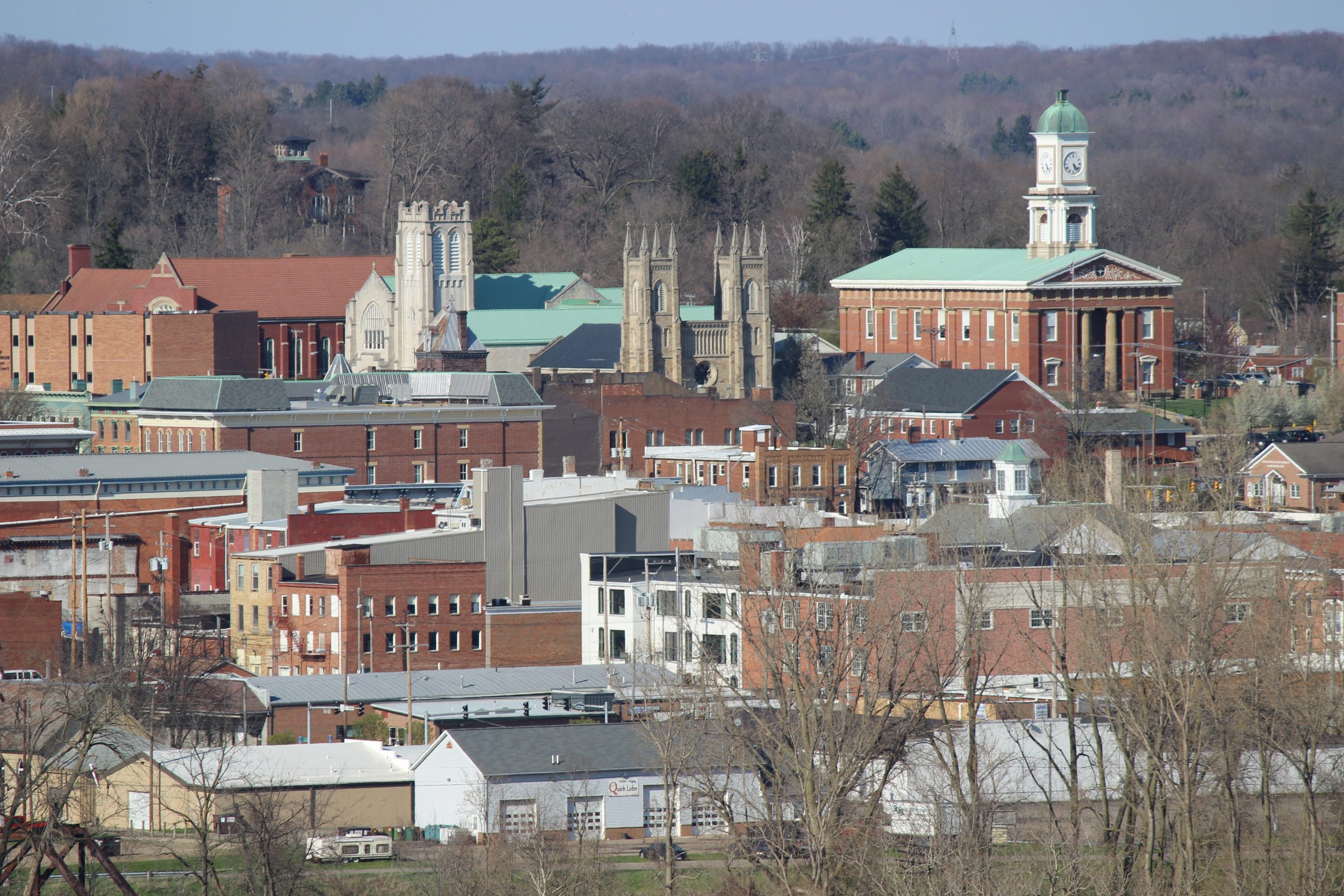 The Village of Centerburg
Centerburg, OH is the home to a population of 1,716 individuals, with a median age of 46, and an average household income of $42,500.
Due to being the geographical center of Ohio, the village claims the title of "the Heart of Ohio". As a primary corridor from Columbus into Knox County, Centerburg embodies its motto by emphasizing the importance of rural community and focusing on downtown improvement, investing in their elementary, middle, and high school, and encouraging rich connections throughout their village.
The Village of Danville
The Village of Danville, OH is the home to a population of 1,112 individuals, with a median age of 35, and an average household income of $49,600.
Danville is home to passionate individuals that value honesty, hard work, and the American Spirit. By wholly investing in their community events and sports programs, the village creates a family-like atmosphere for all residents and guests. With attractions like the Bridge of Dreams (The second longest covered bridge in Ohio, and third-longest in the U.S), St. Luke's Catholic Church (The second oldest Catholic Church in Ohio), the Kokosing Gap Trail, the Honey Run Water Fall, and being close to multiple Amish communities, Danville has a welcoming atmosphere that anyone would be lucky to call home.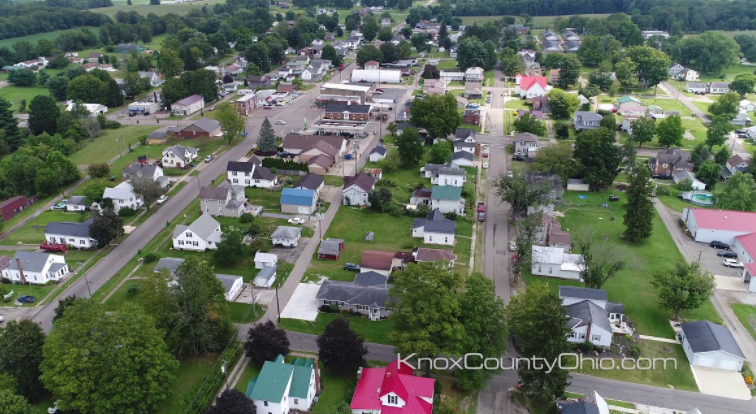 The Village of Fredricktown
The Village of Fredericktown, OH is the home to a population of 2,501 individuals, with a median age of 36, and an average household income of $51,100.
From hosting the Ohio Tomato festival each year, and being the home of the first FFA jacket, Fredericktown is a sincere village that boasts significant rural culture. With a passion for connecting the rich history of the area to the growing personality of the community, the village prioritizes their schools, sports, churches, historical society, and their vibrant downtown businesses. The community also honors its natural heritage by investing in the Kokosing Nature preserve, Kokosing Recreation District, and Knox lake.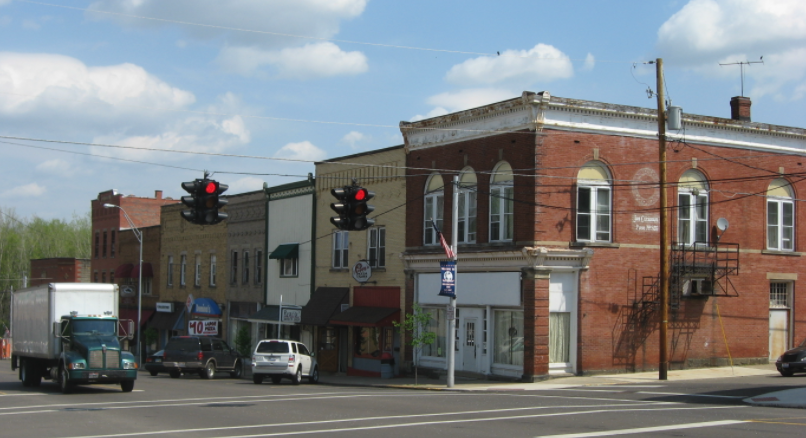 The Village of Gambier
The Village of Gambier, OH is the home to a population of 2,442 individuals, with a median age of 20, and an average household income of $76,200.
Named for Lord James Gambier, the village was founded by Philander Chase, who also founded the institution at its core, Kenyon College. With Kenyon's Middle Path serving as the village's main pedestrian artery, students and other Gambier residents get to know each other as citizens of this unique community. The Kokosing Gap Trail runs by the village's retired railroad engine and caboose, and Kenyon's Brown Family Environmental Center maintains several attractive nature walks in and contiguous to the village. The Gambier Community Center on Meadow Lane provides a playground, baseball and soccer fields, and picnic facilities. If you have a canine companion you can enjoy walking down to the spacious dog park.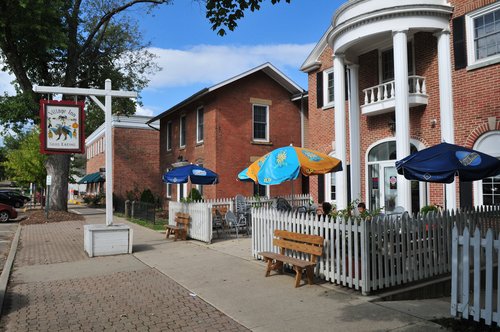 The Apple Valley Lake Community in Howard
Apple Valley, OH is the home to a population of 5,330 individuals, with a median age of 49, and an average household income of $76,300.
Apple Valley Lake is 511 acres and averages 30 feet deep. It is amazingly crystal clear. The area has a full-service marina with gas docks, three beaches, two clubhouses, a gorgeous 18 hole public golf course, basketball, fitness center, indoor pool, outdoor pool, and more! The community amenities are private (restricted to property owners only), with a low annual membership fee. While simultaneously capturing the serenity of Ohio's natural seasons, and allowing for meaningful community connection, there is something for every age and life stage at the beautiful Apple Valley Lake. Apple Valley is located in the Howard East Knox school district which provides excellent education opportunities close to home!