Knox County & the Ohio Intel Development
A one-stop location for all information regarding the Ohio Intel Development and how Knox County is responding
Intel plans to begin the construction in 2022 for two Microchip factories in Licking County, OH.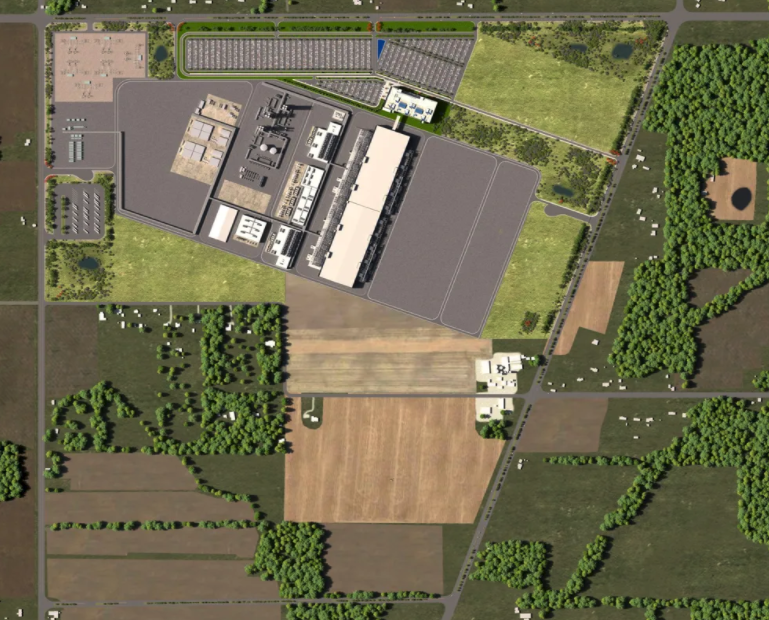 FAQ's
$20 billion investment
3,000 new jobs
$135,000 average salary
1,500 jobs with associate degree and certification requirements
2 fabrication plants to start
8 possibly plants total
$1 billion invested in local infrastructure
$100 million invested in relevant local education institutions
Residual Impact 
10 jobs created by attracted companies for every 1 job Intel creates
$100 invested by attracted companies for every $1 Intel invests
$2.8 Billion added to Ohio Gross State Product
Columbus region expected to grow to 3 million by 2050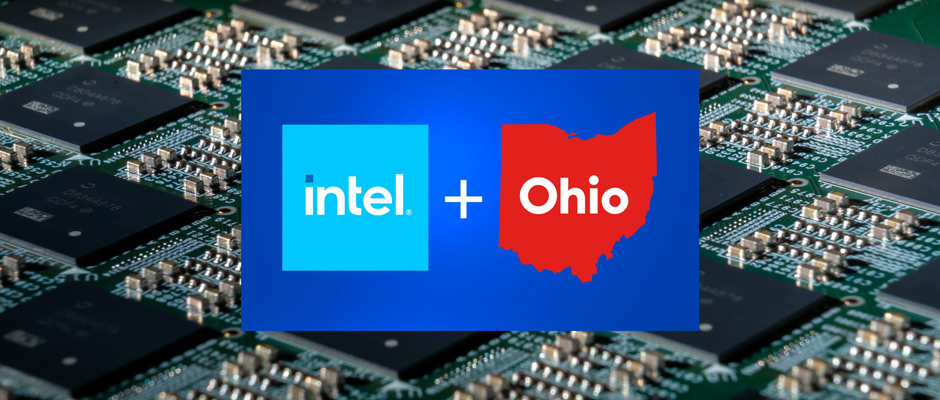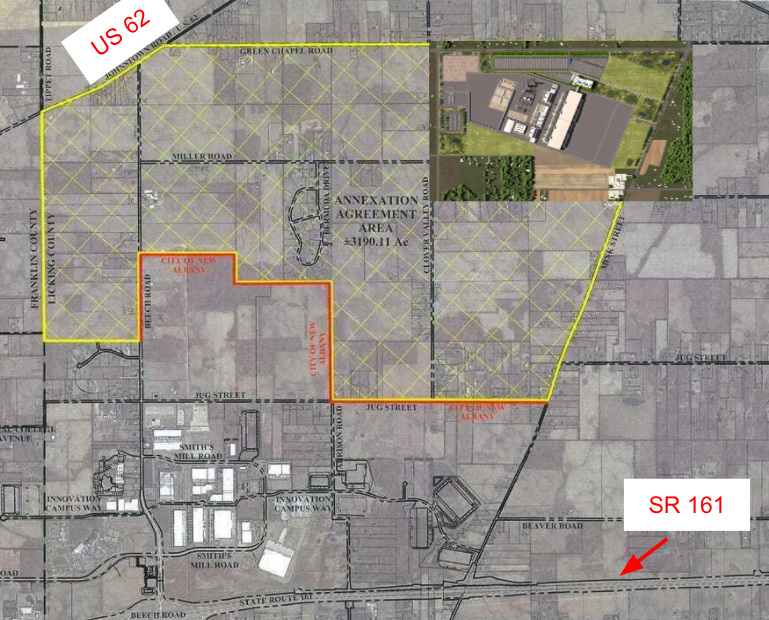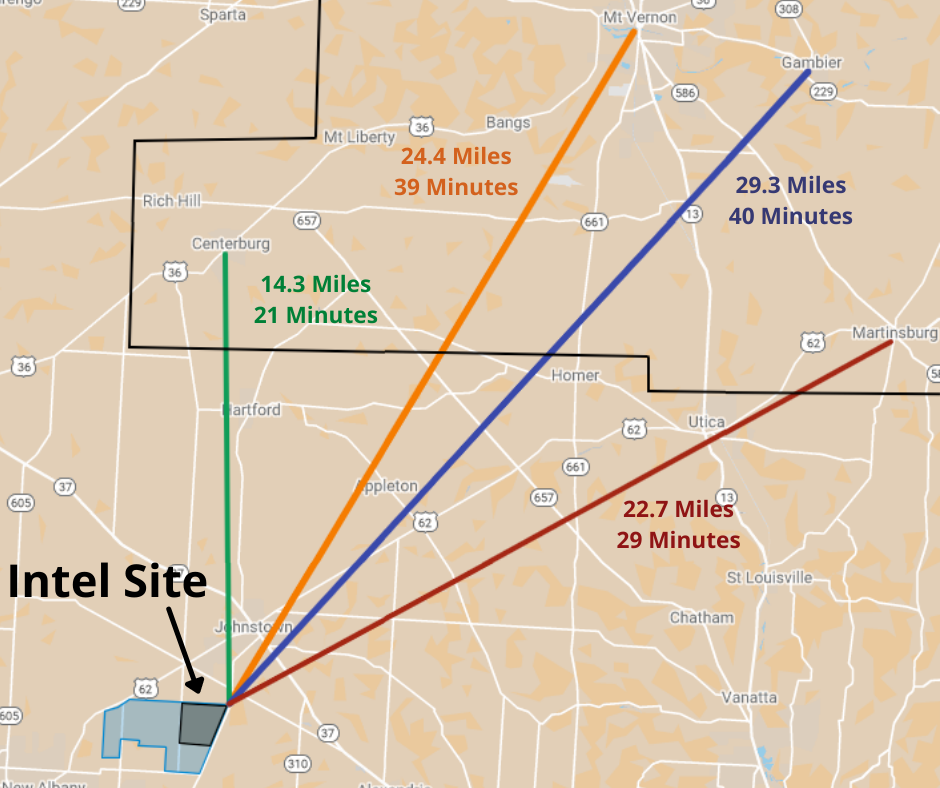 Ranges of desirable commute times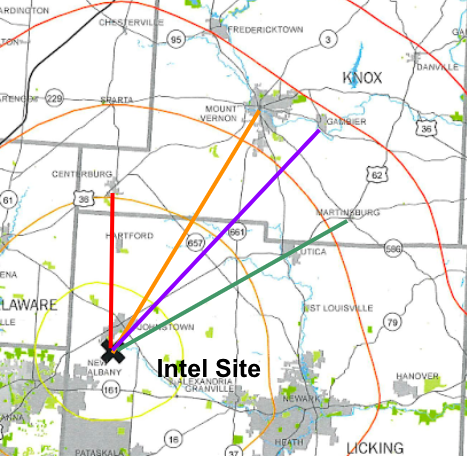 ADF has compiled an Intel Growth Strategy Request for Proposal (RFP)
The goal is to find a professional planner that can aid Knox County as we pursue productive and impactful growth. All information is detailed in the document.
According to the Knox County Housing Study, there was a need for 200-500 new housing units per year to support regular growth. With the Intel development being in desirable commute distance it is expected for there to be even greater demand for housing. ADF is working with many partners to incentivize all levels of affordable housing development in Knox County while trying to maintain the rural charm that attracts new residents.
Due to the rigorous hiring processes held by Intel, many are not concerned about Knox County workers leaving their current companies despite any compensation differences. There are many opportunities for suppliers to locate in Knox County and for local businesses to become suppliers.
Workforce/Education Impact
The related educational institutions in Knox County have been working closely to create complementary responses to the Intel Development.
Central Ohio Technical College is one of the 6 colleges in central Ohio that Intel is partnering with to create a pipeline of specifically skilled individuals. They will be offering relevant courses at all of their locations. 
Knox County Career Center is continuing to invest in their computer science and CAD programs, for high school age and adult education. There are conversations regarding the possibility of KCCC furthering its partnership with COTC and the College-Credit Plus program. 
Mount Vernon Nazarene University has a growing engineering program that offers Mechanical and Electrical Engineering degrees. They plan to add Computer Engineering as a major.
Knox County's Response
The ADF and other local entities are partnering together to create a growth strategy for Knox County. There are five groups of local experts that will meet to discuss strategy ideas for their area of focus. Groups include Government, Business, Education, Transportation, and Housing.
After the groups have met, task forces will be implemented to intact all action items required to prepare Knox County for desirable growth.
Live Updates
2022
January 21st: The Intel development was announced.
March 3rd: The primary representatives for all five stakeholder groups met to discuss the trajectory for Knox County.
They decided to create more specific groups that can create strategies for their sector.
March 18th: Meetings for the Transportation, Government, Housing, and Education sector groups were scheduled. 
March 30th: Transportation, Government, and Housing Stakingholder groups met separately to discuss strategies.  
April 4th: Education Stakeholder group met to discuss workforce opportunities and strategies.
April 18th: Group of Ohio State educators visit Chandler, Arizona to learn more about Intel and what the Ohio location could look like. 
May 4th: Knox County Steering Committee meets to review results from stakeholder meetings.
May 26th: Semiconductor 101 seminar held in Knox County. County stakeholders were invited to hear a seminar by Dr. Bob Davis on how to manufacture semiconductors. 
June 3rd: ADF shares the Intel Growth Strategy RFP with the public. The county is looking to hire a professional planner to aid the county as we pursue productive and effective growth. RFP available above. Applications are due by June 15th, 2022. 
July 5th: Jeff Gottke gave an informational presentation to Lytle Rd. residents.
September: Hired planning company presents to ADF the Intel response strategy/timeline for Knox County and begins planning stakeholder meetings. 
September 9th: Intel hosts the official groundbreaking ceremony in Johnstown. The United States President, Joe Biden, attended the event and was one of many supporters who gave a speech. (Note: Construction on the site began months prior to the ceremony.)
Link to a recording of the ceremony: Link
October 17th: Knox County Intel Steering Committee met.
November 7th: Representatives from Intel spoke at the ADF 2022 Investor Breakfast.
November 14th: ADF hires a planning company to manage growth projections for Knox County. Initial projections were presented to the Knox County Steering Committee. 
Contact Us
If you have any questions about the page let us know below